Yacht for Sale
Yacht for Sale
Our professional captains urge first time buyers to ask for advice before they decide on buying any yacht whether they are interested in getting a new yacht or a pre-owned one.
They should think of the number of their guests that they would like to host on board their luxury yacht. After that, they decide on a certain boat or yacht that is suitable to their demands. Thinking of the budget that is assigned for buying a yacht for sale from our portfolio is pretty much important for you and for us equally.
We can make a kind of narrowing down for your choices to be limited and logical instead of having multi choices that might affect your ability to choose in a concentrating way. Think of it while you are checking our portfolio which is full of hundreds of options for you. Probably, you might think about having one that you were not even thinking about.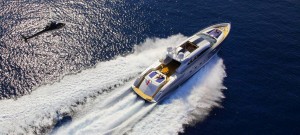 Anyways, you need to check that everything is nicely working on board starting from the anchor, winch, chains, pumps, ropes, fenders, windlasses, bollards, control panels, and others.
Since you are thinking of buying a yacht for sale, it means that you should do a kind of test for your boat. If you are not experienced enough, our captains will do this for you and give you a fully detailed report about the boat in question.
We are proud of being here for three decades serving the blue waters industry, and it is normal that we have gained our clients' confidence as well so that we always feed them back whenever they have any inquiries or any problem related to the marine world concerning their motoryacht for sale. When baffled, try to reach us with your inquiry, and you will be completely satisfied with our agents' answers in this field. In fact, all our boats or any yacht for sale can be reached via head owners of these yachts on this website.
We don't advise our clients to go themselves to the head owners without taking our consultation because we will not be responsible then for mistakes that might be committed on the part of the owners sometimes, or by the clients themselves. Consequently, those clients lose time, effort, and even so much money sometimes.
A lot of cheatings happen because some clients think that they could manage this job themselves and they are cheated by spam sometimes and others by deceiving yacht owners who do not sell the same boat that is shown in the portfolio or they substitute some new parts with old ones, this is why we advise our clients not to go directly to the head owners without following our advice.
Our yacht for sale portfolio is really huge that you will be amazed by numerous yachts to choose from! Whether you are thinking of buying a new yacht or a pre-owned one, you have come to the right place. Our expertise in this field will help you very much choosing your yacht in accordance with the budget you have.