Yachts for Sale
Yachts for Sale
Since our yachts are tested before being uploaded to our yachts for sale portfolio, you can be sure that you will have a good chance of buying keel yachts for sale in Turkey among the three thousand vessels that our yacht for sale portfolio has. Moreover, you can be sure that you can buy a motor yacht with new yachts' capacity but second-hand pricing!
Some owners decided to sell their yacht because they have just turned to other businesses and they could not have the time needed for running such a business that needs so long time. Others made up their minds to bigger yachts for sale and this is your golden chance to run a business in the marine world. In both cases, you are the big winner of having new vessel capacity with second hand pricing. When you want to consider yacht delivery, you need to remember that your yacht should match the Classification Society standards.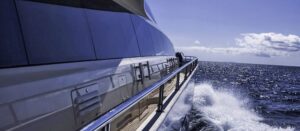 In fact, Classification Society is a non-governmental organization that cares for the technical building of your yacht and certifies that your yacht applies the standards of a yacht. Our agents can respond to your yacht delivery needs once received then respond in your native language. We can respond to your emails and your phone calls whether in Turkish, Arabic, Spanish, English Russian, or French.